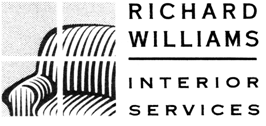 Richard Williams Interior Services is a supplier and full service manufacturer of custom draperies and window coverings to the worldwide commercial market. Exclusively working on high end projects with Five Star Hotels and Resorts, associating with a very distinguished clientele, Hospitals, Schools, Universities, Restaurants, Office buildings and more…
From manufacture through installation your custom made commercial window coverings will receive the unmatched professionalism and personal attention your project deserves.
All commercial projects are manufactured and constructed on the premises by our professional staff. We pride ourselves on providing quality workmanship and attention to detail. We strive for customer satisfaction and excellent on time delivery.
RWIS has been in the business for over 35 years and have fabricated thousands of draperies to a variety of commercial projects.
Our Commercial Workroom produces residential finished quality drapery products. We take the time to look after the details. the production facility is fully equipped to meet the most challenging project deadlines for our clients.
RWIS produces custom upholstered cornices, upholstered walls, draperies, valances, roman shades, beddings, pillows, cushions and offers high quality F/R linings.
We are experts in motorized drapes and shades, offering all manner of remote control electric shades and drapes. We will work with you and your architects, builders and designers to insure that your finished project is everything you expected and more. Complete customer satisfaction is Priority with us.
All fabrics are cut, sewn, hand tabled, pleated, inspected, pinned, folded, packaged and labeled with location and room number.
There is no project too large or small, from manufacture through installation your custom made commercial project will receive the unmatched professional attention it deserves.
We are confident that Richard Williams Interior Services will do the project professionally, achieving the results you are looking for and will deliver on time.